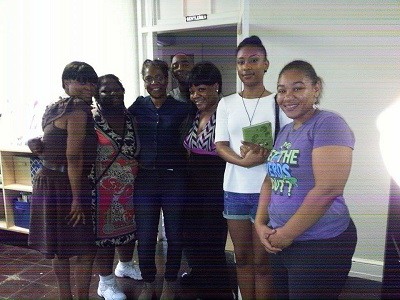 Embrace Richmond is proud to support "Embraced by Wings" ministry as they expand into the north side.
Here is a brief write up about this ministry:
Established in 2008, Embrace By Wings is a well-rounded program designed to uphold the gifts, talents, and abilities of the youth through praise dance glorifying god, art such as poetry, spoken word,  photography, painting and performing arts, community service work, awareness education months, and most importantly good old fashion clean fun!
They have ministered dance and served the communities of Richmond, Chesterfield, Hopewell, Colonial Heights and Petersburg and are now implementing their services in the North Side of Richmond, Va. Embrace By Wings has also been on Cable networks and interviewed by Hype Radio. The children participated in the NAACP-ACT SO and won gold medals in the categories of art, dance, drama, photography, painting, film making, writing and singing. Embrace By Wings has a lists of individuals that are dedicated to empowering our youth consisting of Jamilia White, Pastor Pamela Blount, Juanita Conway and Tasnine Moye. LinGina Moe, the founder of Embrace By Wings calls these individuals the Loyalty Team, in which she coined the acronym to mean this powerful statement, "Leading Our Youth and All Lives To You", with the You meaning God, there is no doubt this is a spiritually lead program.
This program successfully launched, October 1, 2014, and will be serving youth ages 5-19. If you have any youth that loves drama, art, or dance or just need a safe place for fun activities, that will encourage growth, bring them to All Souls Presbyterian Church at 19 Overbrook Rd, Richmond, VA 23222 every Wednesday from 4:30-6:30pm to meet this incredible team, and become a part of this amazing ministry.