Embrace Richmond has heard and seen so many inspiring stories throughout Richmond and over the years. If we're lucky enough, sometimes we become part of those stories. In an effort to share the stories of people who go above and beyond to lift up their communities and themselves, we have created a team of storytellers. This team of five interns will be on the ground in Richmond neighborhoods and communities over the next few months finding the best and most creative ways to get these stories heard. They are an enthusiastic group and are eager to learn all they can about the members of the Richmond community, but before they can do that, they want to tell you a little about themselves.
is a born and raised Ohio-an who moved to Richmond in the summer of 2013. She is working on completing a dual degree in Masters of Divinity at Baptist Theological Seminary in Richmond and a Masters in Social Work at Virginia Commonwealth University. She has Bachelors degrees in Accounting and Women's Gender and Sexuality Studies from Ohio State University.  She married August 1st in Sidney, Ohio and is currently enjoying life as a newlywed.  She is an avid Ohio State University fan and loves taking a break from studying to watch the Buckeyes play any sport. She has been with Embrace Richmond since September and is currently working in North Side to help expand the block-by-block approach that has already had great success.  She is excited to work with amazing resident leaders and to experience the passion for their communities.
Owen Bagley
 comes to us from Atlanta, Georgia. He studied History at Reinhard University and is in his final year at Union Presbyterian Seminary, where he is pursuing his Masters of Divinity. During his internship with us, he will be working with Broadwater and the Northside prayer group. He is most looking forward to seeing ABCD in action during his time with us. When he isn't helping out Embrace Richmond, he loves exploring the outdoors.
Avery Jones
is a VCU sophomore within the Advertising program. Before coming to VCU, she lived in Blacksburg, Virginia. Her key responsibility as an intern of Embrace Richmond is to help spread the message of what we do using multiple storytelling platforms. She has spent close to six months working with us and says she is looking forward to taking on more responsibility with our social media and video projects. Her guilty pleasure is watching B-rated horror movies. She says, "the worse the production value – the better the movie!"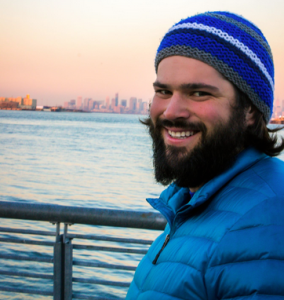 Eric Koenig
graduated from Bowling Green State University in 2011 with a Bachelor of Arts in Geography and Sociology and is a final level Masters of Divinity student at Union Presbyterian Seminary.  He grew up in Cleveland Heights, Ohio and enjoys playing Ultimate Frisbee in his free time.  During his internship, he will be working with Shady Hill and Students for Richmond Public Schools.  He is most looking forward to learning about Asset Based Community Development and the most effective methods of storytelling.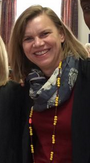 Emily Krudys
was raised in McAllen, Texas, but has lived in Richmond, VA for over 20 years. She graduated with a BA in History from Baylor University, has her JD from Baylor Law and is currently seeking her Masters of Divinity from Union Presbyterian Seminary. Throughout her time interning with Embrace, she will be working with Beulah UMC, The Dreamcatcher Project and All Souls Presbyterian Church. She will also be exploring All Souls' history as the first integrated church by participating in their current conversations on race, reconciliation and community. Emily wants to use her time with Embrace to get to know the hopes and dreams of the people in the communities she is observing and in her own neighborhood by learning more about their individual history and assets. Fun Fact: She loves boxing!
Stay tuned for our next blog post and first installment of stories from one of our own interns, Kelli McNeal.