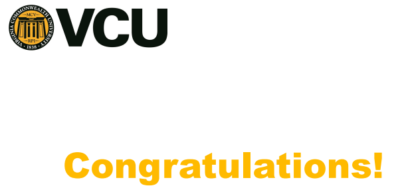 We are so excited to announce that Embrace Richmond in partnership with VCU Wilder School of Government, VCU Center for Society and Health, Engaging Richmond and the City of Richmond Sustainability Department have been awarded the CEnR Partnership Development Grant! This award is provided by the VCU Council for Community Engagement.
Our proposal entitled, "Asset-Based Community Development: A Model for Community Strengthening", is set to lay a foundation that empowers organizations to both create an asset-based model and make it adaptable to Richmond communities.
Specifically, the grant's "partnership development" funds will assist the five organizations in exploring how our current community engagement efforts might be more closely aligned. VCU researchers will assist us in strengthening and evaluating the impact of ABCD across the region. This combination between strengthening partnerships and measuring the impact of ABCD is sure to support a trend of collaboration and strength based community work here in the city of Richmond.
We could not be more excited to collaborate with such a dynamic group of community partners and university departments! We are not only looking forward to the outcomes of this research but are excited to enhance the assets of our communities and support resident identified priorities while doing so.
More information about this grant can be found here.
Information about other 2017-2018 recipients can be found  here.