Last Thursday, seniors were brought together with Embrace's help around a central dream-to become more connected.  Their convening was a result of a Dream Catcher Project led by Embrace's Young Leader, Beverly. The Celebrating Seniors Luncheon, held at Boogaloos Bar and Grill, provided an opportunity for the seniors to fellowship with one another over a meal, poetry and singing. They also got a chance to listen to the audio shorts recorded by Beverly. As they listened, they nodded, smiled and laughed about the memories of the past that were shared.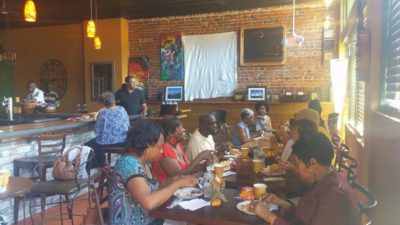 Towards the end of the gathering, many of the seniors asked if the group could come together again. Some even stood up and said they felt charged with making this happen. When asked how they felt about the luncheon everyone shared the sentiment of appreciation. They were thankful to be acknowledged. The luncheon reminded them that they were a valued asset to their community. It reminded them that they had the power and wisdom to make needed changes.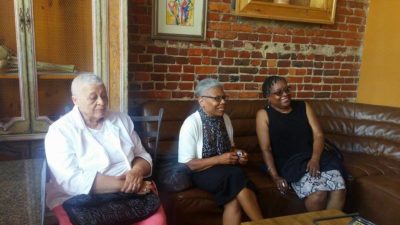 As a result, the group plans to come together again under their own direction with assistance from Embrace. This group of seniors will form an action team that will work to make their convening a monthly event.