Our Executive Director, Wendy McCaig, will be leading a 6-week Asset-Based Community Development (ABCD) training at Woodlake UMC this January! (Registration and dates below).
When is this ABCD Training? 
(January 11-February 15th) Thursdays from 7-9pm 
Do I need to register for this training class?
Yes! Space is limited so please register today!
Where do I go? 
Woodlake UMC, Student Center
15640 Hampton Park Drive, Chesterfield, VA 23832
(804)739-4535
If I have questions, who do I contact? 
For questions on the upcoming ABCD Training, contact Susan Custer.
For questions related to Embrace Richmond, contact Heather Lyne.
---
Have you wondered what it might look like to move beyond giving a can of peaches or writing a check to a local charity?  Through this series of workshops, Wendy will help participants discover how to shift existing temporary relief programs to long-term community development efforts using asset-based community development (ABCD.)  She designed this ABCD program to help churches make the shift from doing ministry "for" those in need to doing ministry "with" local residents.  Participants will learn about the seven approaches to community missions and help assess current missions efforts.  Wendy will incorporate  group exercises as well as opportunities to share personal experiences into each workshop.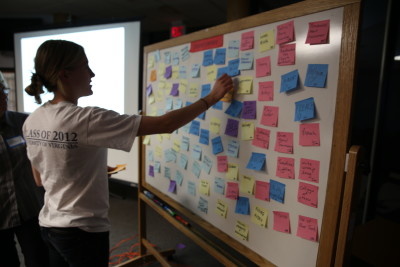 In January of 2016, Wendy presented at Woodlake during the Richmond UMC District training. When she delivered her "Embrace Mission Shift" workshop, it opened Susan Custer's eyes to a completely different way of serving others. She says she "knew at that point, we needed to bring the training to Woodlake so others could hear it and see where God would lead us." Susan has been involved in Missions at Woodlake for twenty years and remains actively engaged through local and international mission projects as a member of the Mission Committee.
"Through presentations to our Mission Committee and our pastors over the last year, others saw the value of this training. The rest is history, and now we have the training dates on the calendar!"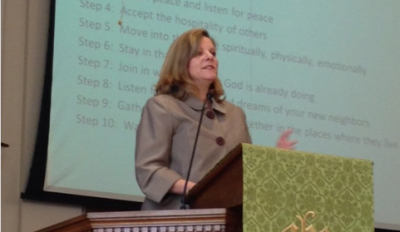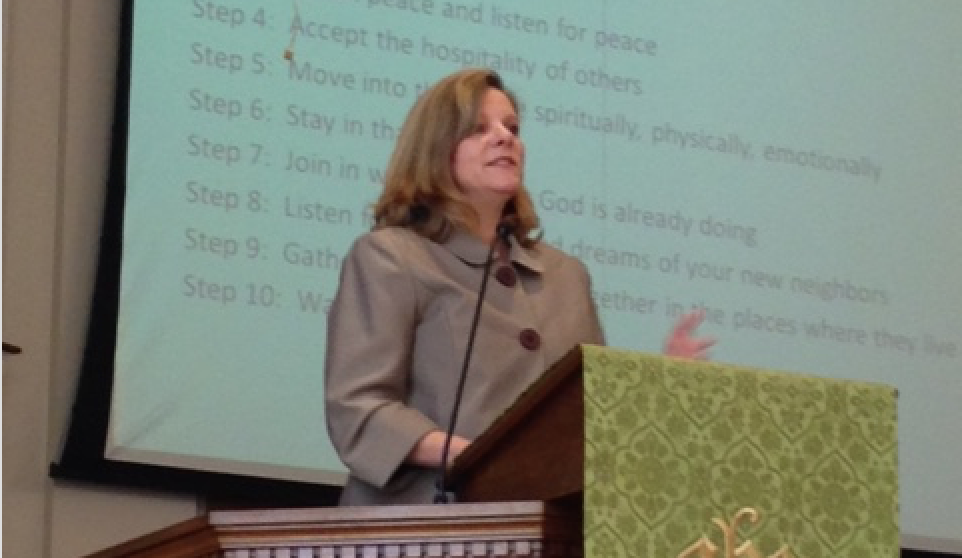 Wendy McCaig is the founder and Executive Director of Embrace Richmond and the author of "From the Sanctuary to the Streets" (CASCADE books 2010).  Mrs. McCaig holds a BBA in Accounting from Texas A&M University and started her professional career as a CPA working as an auditor for Ernst and Young.  Upon moving to Richmond in 2002, Mrs. McCaig obtained a Master's degree in Divinity from Baptist Theological Seminary at Richmond. Mrs. McCaig was trained and certified as a coach/trainer in Asset Based Community Development by Communities First Association.  She has spent the past ten years working in Richmond's inner city doing Asset-Based Community Development.   As a certified coach and a trainer in ABCD, Wendy has gained experience working a variety of neighborhoods with a diverse group of partners including congregations, non-profits and governmental agencies. Under her leadership Embrace Richmond has helped to launch more than 40 Citizen-Driven Community Development projects over the past 10 years.