Three years ago, in 2014, I returned to Richmond, Virginia to the home I grew up in as a child.   As I walked and talked the neighborhood, I heard that many seniors felt forgotten and isolated. My wife, Angela, and I soon met Anita. She had resided in the area for 12 years and witnessed crime, drug dealing, prostitution and assault. This was surprising to me since when I moved away, the neighborhood was vibrant.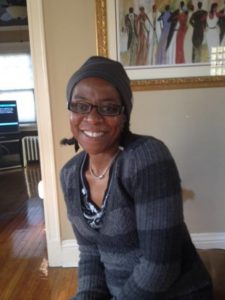 Not long after, my wife and I decided to attend our first civic association meeting. Not many people were present.  Most in attendance were longer-term residents who had seen Brookland Park at its best. They were looking for a new group to jump in and steer the ship.  But did they know how to effect change? Did they understand the history of the neighborhood enough to be effective?  I wanted to help bridge this generational gap. 
Anita told me she had starting working with Wendy McCaig, who ran a non-profit called Embrace Richmond. She said Embrace Richmond had concepts and solutions for boosting engagement that could help Brookland Park. Embrace Richmond emphasized that being community conscious and getting others to be engaged, are two very different things.  Wendy suggested that a blend of residents and relationships – old and new – would make everyone feel valued and interested in starting a #Neighboring Revolution.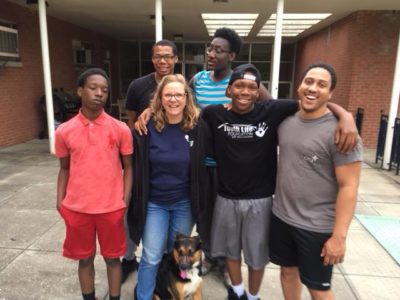 Anita chose Angela, my wife, and Sara Williamson, a newer resident, to try organizing residents as "Co Block-Connectors". The plan was for Angela to reach the long-term and established neighbors and for Sara to reach the newer residents.  Angela and Sara hit it off wonderfully. Their genuine adoration and appreciation for one another was compelling. They were a true team committed to engaging all people, all races, all creeds, all genders and all political persuasions. Such relationships were at the root of the Embrace Richmond model for developing interconnectivity and increasing neighborhood engagement. 
We carried our collective enthusiasm to Hawthorne Avenue where we met Michael Lease and Norman Washington; one long-term resident and one new resident. We went on to Montrose Avenue, where we met Trayce Morris and Kelly Lorish, and then on to Fendall Avenue where we met Larry Williford and Eric Axelson. This pairing formula worked well as we continued our mission of uniting the Brookland Park area. In each of these cases, it just so happened that one Block Connector was black and the other one was white.  I can't help but think of the song lyrics Stevie Wonder and Paul McCartney wrote, "Ebony and Ivory living together in perfect harmony." We could feel that positive changes were possible in the community.   
You see, the core principle to engaging residents in community actions and activities is to determine what their interests, desires and passions are. Embrace Richmond coached us on how to recruit Block Connectors, map out the gifts of our neighbors and the assets of our neighborhood and start resident-led Action Teams.  We now have a Seniors Team, a Community Garden, a Music Team, a Food Co-op, a Clothes Closet and work along with RVA Clean Sweep under the banner of the Historic Brookland Park Collective.  These teams are fully resident led and with your help the Collective will be able to start an Athletic/Running Team, a Cooking Team, and more for the community.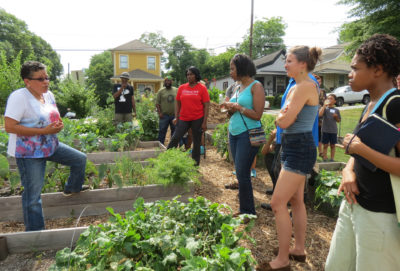 I believe that when people rally around a common interest, they are more motivated to know one another and less likely to be involved in crime.  When you begin to appreciate the gifts and talents of your neighbors, you become inclined to support and protect them.  This attitude becomes the nature of a village — where everyone succeeds together.  My vision for 2018 is to reach more residents through the Historic Brookland Park Collective and impact the community in a bigger way.  With your help, the #Neighboring Revolution will continue changing lives and helping people against the odds.