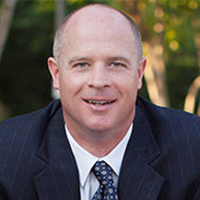 Kevin Nentwich – President
Kevin got involved with Embrace Richmond to have a positive impact on the local Richmond Community.  Kevin believes the most successful charities are "those with boots on the ground right where the need is."  Kevin is the President and Senior Financial Advisor for Financial Consultants of America, a Richmond-based investment firm.  Kevin believes the best way to help someone is to "teach them to fish rather than continuously giving them fish.  As the communities learn to help themselves, the neighborhoods change allowing for more economic growth, a lower crime rate and better schools through parental involvement."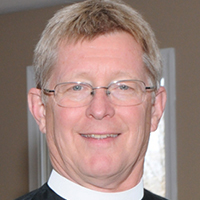 Reverend John Maher – Vice President
Reverend John Maher became the new Vicar for St. Francis Episcopal Church on April 1, 2013.  John retired from the Diocese of Arizona in 2012 after serving as the Vicar of Prince of Peace Episcopal Church.  Before accepting the call there, he served as Rector of St. Mary's Episcopal Church in Elverson, PA.  Following his retirement, John became involved as a part-time Vicar at St. Judes Episcopal Church in Phoenix, AZ.  John received his Master of Divinity from General Theological Seminary in 1979 and his Doctorate of Divinity from Fuller Theological Seminary in 1992.  We are very fortunate to have John working with us on the next stage of Embrace Richmond's development.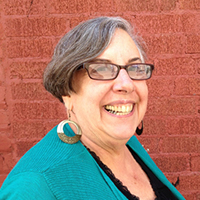 Karen Scherling – Treasurer
Karen began her involvement with Embrace first as a volunteer and then as a board member. She retired from Henrico County schools as a school social worker and currently is teaching English as a Second Language to adults. Her career has included teaching on the elementary and university levels and inner city work in Newark, New Jersey. She holds a Masters Degree in Social Work from Ohio State University. She and her late husband, Bill, began a Stephen Ministry program in their church. Karen continues with this ministry today. Karen believes strongly in Embrace's philosophy of empowering people.
"As a retired social worker, I support Embrace because the way they approach the complex problems in our community offers long term solutions."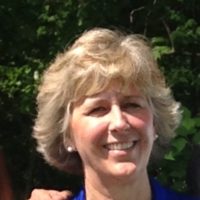 Susan Custer – Secretary
As an occupational therapist, Susan has over twenty-four years experience encompassing home health care, hospital and outpatient settings, nursing home, rehabilitation, and school system settings, dealing with a wide spectrum of disabilities.  Susan has a broad background in public relations gained from extensive patient interactions, and liaison activities involving physicians, nursing/hospital staff and patient families.
Susan served as Mission Chair for Woodlake UMC (1997-2003), Assistant Chair of Missions (2012-2013) as Church Council Chair (2004-07), and  Lay Leader of Church (2008-present).  During her time as the Mission Chair at Woodlake UMC, Susan engaged the church in CARITAS, led international mission trips, North American missions trips, and local mission engagement.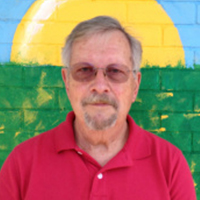 Don Reich – Immediate Past President
Don joined Embrace in 2008 as a volunteer and then as a member of the Board of Directors. Don career was both as a civilian with the Army and then in the defense industry. When he retired in 2007 he was Senior Director of Business Development for his company. Don joined Embrace as a way to become more active and to give back to the community. The Reich's have two daughters and three granddaughters. Besides the work Don does for Embrace, his church and the Brandermill Region Men's Club, Don is an avid automotive and auto racing fan.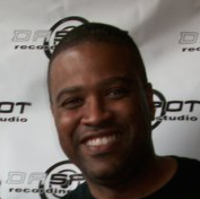 Kelly Jones – Board Member
Kelly is the co-founder and Operations Manager for Da Spot Recording Studio in Brookland Park RVA . Kelly spent six years in the United States Army where he was a supply sergeant. Upon completing his service to his country, Mr. Jones ventured into business for himself opening En' Faith Entertainment (an artist management firm.) En' Faith eventually evolved into much more than an artist management firm, producing several cable TV shows such as The Comfort Zone and Night Moods. In 1994, En' Faith opened its own recording studio, recording many of Richmond's top musical acts like the Good Guys, Black Source, Skillz, and Tribe of Judah. Mr. Jones then partnered with Todd Easter to form what is now DSR Studios.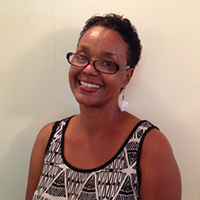 Diane Hayes – Board Member
Diane is a Board Member, as well as a resident of the Northside area. She is a professional artist and an educator who believes in helping students express themselves more fully through art, music and design, particularly those who are challenged socially, physically and emotionally.  She has been a volunteer with Alternative Hospice for many years. Diane serves with Embrace as a means to act on her passion and compassion for people in the area.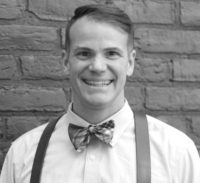 Chris Bennett – Board Member
The Rev. Chris Bennett is an associate consultant and facilitator with The Spark Mill, a Richmond-based strategic planning & consulting firm that works with non-profits & associations, small business & start-ups, and higher education & faith-based groups.  Prior to his role at The Spark Mill, Chris, an ordained Elder in the United Methodist Church, spent 13 years leading in small, medium and large congregations in both rural and suburban settings.
In 2016, Chris partnered with two other community leaders to create the Ministry Accelerator, a capacity-building pre-accelerator for the Virginia Conference's Sustaining and Special Grants. Chris is a graduate of Virginia Tech, from which he holds a BA in Communication Studies, and Union Presbyterian Seminary (Richmond), from which he holds a Masters of Divinity. He and his wife, Jill, live in Richmond with their two boys, Henry and Nicholas.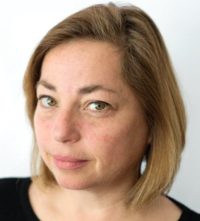 Patricia Carcaise-Edinboro – Board Member
Trish currently serves at VCU as Adjunct Faculty for the Department of Health Administration and Affiliate Graduate Faculty at the School of Allied Health. She is the Team Lead for photovoice RVA, The Community Voice Project in which members of Richmond's Highland Park community articulate through their own photos and stories the challenges and successes they encounter in living a healthy life and accessing health care services. Trish has published widely on the intersectionality betwen race, poverty and age in relation to healthcare accessibility.
Prior to her professorship at VCU, Trish worked at the Massey Cancer Center and the American Cancer Center. She holds a PhD in Health Services Research from VCU, a M.S. in Nutrition from Virginia Tech and B.S. in Chemistry from her alma mater, Gannon University.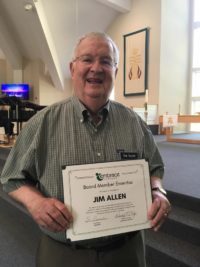 Jim Allen – Board Emeritus
Jim is our first Board Emeritus. Jim has served embraced for over a decade! He was with us in the early days as we hauled furniture up and down those steps at what used to be Highland Park United Methodist Church.  Jim set up our accounting system and co-authored our bylaws during his term as our Board Treasurer, serving for over 10 years. He and his wife became our first monthly donors and are now our longest running financial supporters. While all of these gifts made a lasting mark on our organization, it is Jim's patient presence that created a lasting impact on Embrace Richmond.