Meet The Better Together Food Co-op Team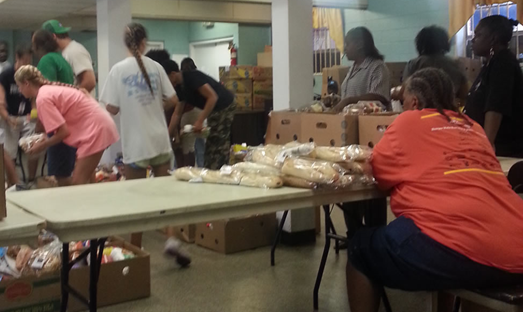 Since 2013, The Better Together Food Co–op has partnered with Atlee (Northminster) Church to help provide access to healthy, affordable food to this community.  The mission of the Co–op is to build  a sense of community while bringing quality, affordable produce and meats to residents of Northside. With the help of the Set-Up Team, Shopping Team, Garden and Member Management Teams the Co–op uses its resources to make the process as easy as possible.
Lead Person – 
Kenny Burnett (804) 297-6124/ kensr1953@gmail.com
We meet on the 1st Saturday of the month from 9am -11am for food distribution.
We meet on the 3rd Saturday of the month from 9:30am – 10:30am for the General Meeting
Meeting location is Atlee Church Recreational Center –
 3121 Moss Side Avenue Richmond, VA 23222