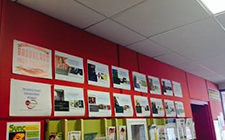 Young Leaders Program
Through our year long, self-paced and paid, Young Leaders Program, neighborhood youth are trained in asset-based community development and immersed in hands on community development initiatives. Youth gain valuable public speaking, interviewing, storytelling and community building skills as they strengthen their own community. They will also receive one on one mentoring from Embrace's youth development staff. This program is open to teens ages 15 to 23.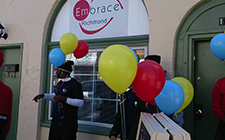 Asset-Based Community Development Training
Youth will have the opportunity to receive a certification in asset-based community development upon completion of ABCD training offered by Embrace Richmond. This training can be offered on site at our office or through invitation at your youth organization.
 Immersion into community initiatives has awakened my inner activist and passion about race relations.
Jocelyn
Seeing the stories of the people following the ABCD model was really helpful. This training has reinstilled my faith in the Body of the Church.
Meghan