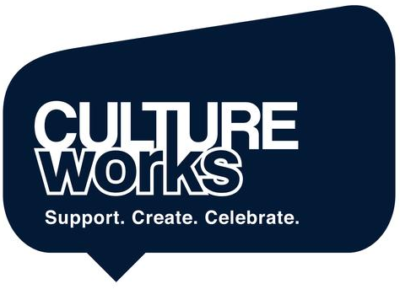 Our asset-mapping often reveals two of the most overlooked assets in community transformation – the young people, who have passion and energy – and the senior adults, who have wisdom and experience. Senior adults are the unsung heroes of our city. They have persevered in some of the most challenged communities and they have the wisdom to to help our city regain its historically strong understanding of what it means to be a community. 
Through partnerships with community-based arts and culture organizations, this multi-generational project willl help residents of the Historic Brookland Park area deepen their capacity to discover, understand and share the stories of the "unsung heroes" of their neighborhood through the magic of Transformative Language Arts (TLA). TLA is the intentional use of written, spoken and sung word for individual and community growth, development and celebration. TLA draws upon creative writing, storytelling, songwriting, drama, performance and other forms of written and oral communication that contribute to naming and honoring individual and community experience, perceptions, voice and vision.
Thanks to a generous grant from CultureWorks, we have been able to expand this into a year-long story and performing arts project.  
We hope you enjoy the stories we gathered below about some of
Historic Brookland Park area's unsung heroes. 
____________________________________________________________________________________________________________________________
UNSUNG HEROES: VIDEO SERIES
Unsung Heroes Snapshots is a series of stories starring senior adults and youth from the Historic Brookland Park community. Every week our Young Leaders are interviewing senior adults and discovering new things about their community.  Through these "snapshots" we will share small sections of the audio recorded interviews that our young leaders are conducting to give you a sample of the richness of this experience.  This series is linked to the first phase of our Unsung Heroes Project which grew out of the efforts of our young leader, Bev Key, and our Wise Guides series.
Here is what we learned through community listening in Phase 1: Discovering the Gifts
---
UNSUNG HEROES: WRITTEN STORIES SERIES
Unsung Heroes Written Stories is a series of stories starring senior adults and youth from the Historic Brookland Park community. During this phases of the project, we invited the "unsung hero" and the "young hero" to participate in co-creating a vision for what it means to be a neighborhood hero through a six session workshop. Terry Dolson, Manager for Community-Based Learning in the Bonner Center for Civic Engagement at the University of Richmond, led these workshops and provided each hero pairing with new story prompts at each session. In the final session, each paring or team chose one story to share publicly.
Here is what we learned from Phase 2: Listening into Story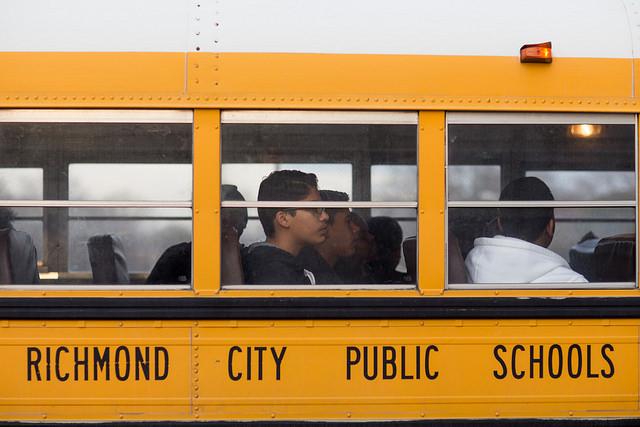 I first told this story the day it happened... On a sunny day in November, I was on the school bus by Community High School. We were coming from Henderson Middle School (HMS). I was sitting in the back of the bus and my little sister was in the front of the bus. I was...
---
UNSUNG HEROES: PARTICIPANT TESTIMONY
---
UNSUNG HEROES: STORIES FROM THE PAST
"History is a powerful force in the shaping of human actions and those who write it have a responsibility.  Much depends upon the truth of their sources.  Therefore, we should discover the truth of the past and use it as a means to design an acceptable future." Ethel T. Overby
In our research into the history of the Historic Brookland Park community, we ran across the autobiography of Ethel T. Overby who served as the principal of Norrell Elementary school from 1950 to 1958.  Mrs. Overby was the first female African American principle in Richmond and served during one of the most difficult times in our states history – the period of "massive resistance." Not only did Mrs. Overby respond heroically to numerous challenges, she shaped future generations who in turn shaped our city.  Below is the first in a series of stories from the past that we believe can help shape our future as recorded by Mrs. Overby.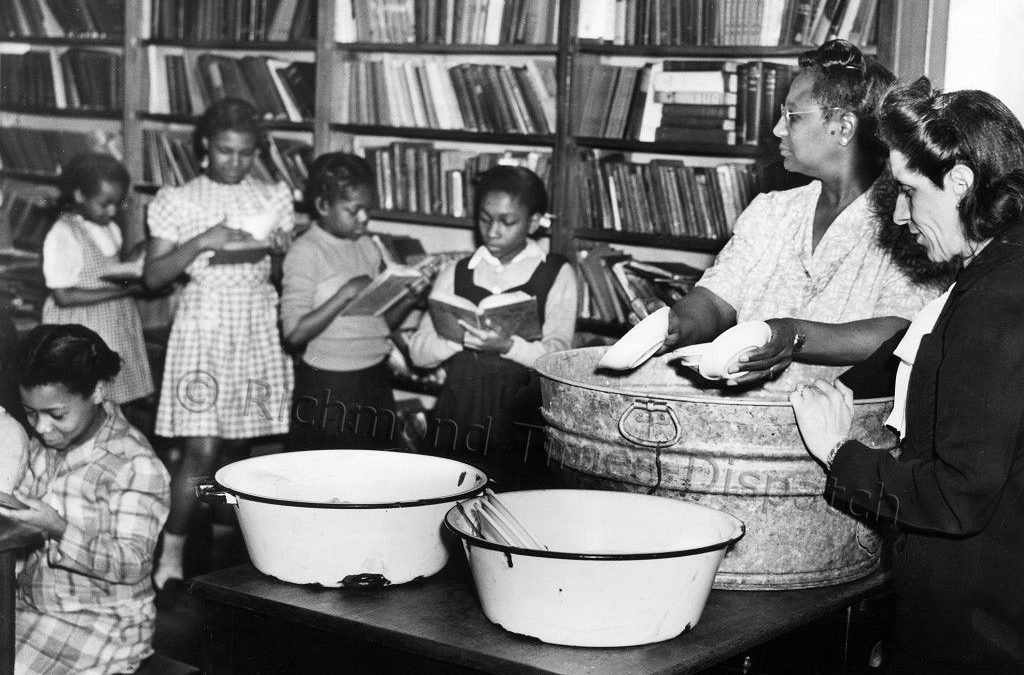 In our search for the "unsung heroes" of the Brookland Park community, we stumbled upon the autobiography of Mrs. Ethel T. Overby.  Below are excerpts about her life that demonstrate just how extraordinary she was and why we have chosen to begin our story with her...

"We don't have a school problem today; we have a village problem. We have a village of teachers who are not teaching." - John McKnight As we shared in prior posts, Mrs. Ethel T. Overby, who was the first female African American principle in Richmond and who served at...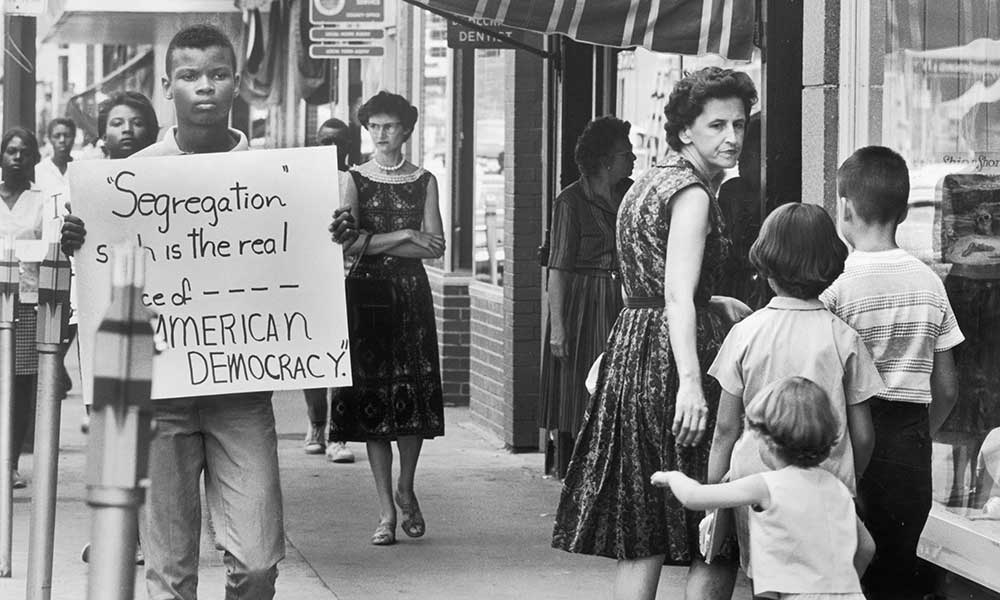 "Separate educational facilities are inherently unequal." – Earl Warren, May 17, 1954. The landmark U.S. Supreme Court decision that prohibited segregation in public education, Brown v. Board of Education. As we shared in Part 1, "Ethel Overby and Citizenship," in our...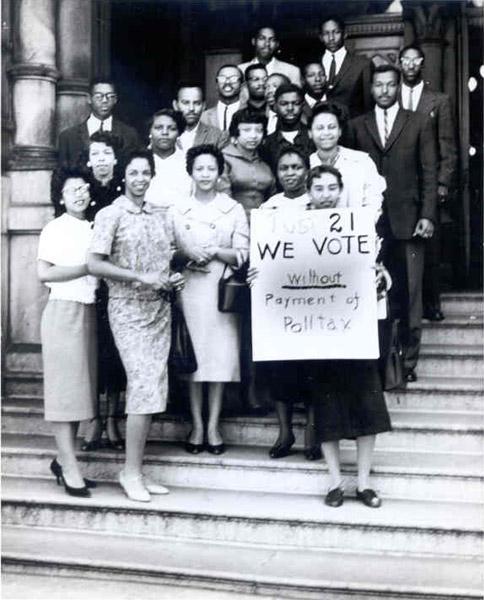 "On a class visit one day I asked the children if they knew why they had to sit on the back seats of the street cars? And why do you have to go in the back door of the Broad Street Station?  And why is it that you cannot become a policeman or a fireman? Why are there...